Just click on any of the above photos if you want to see them in a larger format.
( Visitors: 603 Last updated: September 22 2014 04:08:26 )
Welcome to TravelHelp
Allow Cookies if you get problems.
Our ambition is that TravelHelp shall give you all important information you need for your interesting and exciting journeys all around the world. A part of that information is TravelHelp's travel plans with additional information which you find in the menu 'Our travel programs'. Membership is required to see all information. The membership is free and you can read more about it in the menu 'Member information'.
TravelHelp has, with high probability, the lowest cost of travel compared to other companies in the travel industry. It depends first and foremost that you book accommodations and flights yourself to cost-price. It is also because we use very nice and safe hostels and hotels but without unnecessary luxury. You also avoid the cost of guides and tour leaders. TravelHelp's travel plans are so detailed that you have hopefully no need for tour leaders. Guides can often be replaced with a good guidebook and by pre-print information from the Wikitravel and Wikipedia for the attractions you intend to visit. TravelHelp has many tours for people who want nature experiences and then local guides are often invaluable. TravelHelp therefore uses largely the same local tour operators and guides as others, much more expensive, Swedish tour operators are using. Compare the costs for TravelHelp's travels with other travel companies' costs. The experiences are mostly the same but if the difference is 10,000-20,000 SEK in price you should ask yourself whether it is worth the extra cost of more luxurious accommodation, perhaps a little better food and a more comfortable travel.
Our membership gives you a very good way to get in touch with other people with the same interest as it is customized just for people who enjoy travelling. Travel Help is furthermore also represented on Twitter, Facebook, Google+ and LinkedIn. Click on the corresponding buttons to get more information.

Show that you like Travel Help on our international Facebook page.

Become a member of our Facebook groups. We have an international group for English speaking travellers and also a group for Swedish speaking travellers. The groups are a good way to get in contact with persons who also are interested in Travel Help's journeys. All persons who are members can write comments, chat and even publish photos.

TravelHelp's Swedish Facebook group.


TravelHelp's international Facebook group for English speaking members.


Follow our travel reporters when they travel to exciting destinations around the world.


Follow the development of Travel Help and get directly informed of all news and changes.


Follow Travel Help on Google+.

TravelHelp has seven main titles, Welcome, Travel programs, Planning, Booking, Preparations, Travel and Travel Stories.
Under 'Welcome' you find information about TravelHelp and its creation.
Under 'Travel programs' are information about TravelHelp's destinations. You also find all information regarding membership.
'Planning' gives you guidelines about how you find information and how you plan your trip in a good and secure way.
You have to book flights and accommodation in good time when you are ready with your travel plans. Useful booking information is found under 'Booking'.
When you are ready with the bookings you have to start with the preparations which you can read more about under 'Preparations'.
'Travel' contains information which can be useful during your journey.
You have probably a lot of photos, maybe videos and of course memories when you arrive home after a hopefully lovely vacation. Under 'Travel Stories' you find a link to our partner Travel Stories. Travel Stories has information about how you preserve and share your travel memories in different ways.
The design of TravelHelp is from the mid 90's. It was then important with quick and easy access to the information you are looking for. We still think that it is important and we have therefore kept our simple design.
Please send us an e-mail by using the contact form if you have any ideas of what can be improved.


We hope that you will find everything you need for your travels on Travelhelp and we wish you many lovely journeys. Get inspired by watching our nice slide shows on YouTube from some of our journeys.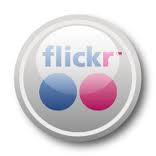 We also publish photos on Flickr.

Best Regards,
The TravelHelp Team